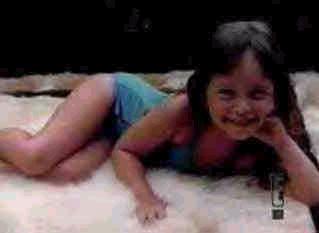 When many people hear the name Waco, TX, it often brings to mind the tragedy of David Koresh and his followers. But Waco has managed to produce a few good things as well, one of them is Jennifer Love Hewitt. Born on February 21, 1979 to Pat and Danny Hewitt, it was apparent from early on this young lady was destined for stardom. Called appropriately by her middle name by family and friends, Love displayed a talent for perfroming when she was only a toddler. She would enventually take lessons in dance, singing, and acting and perform in small shows in her home state. By the tender age of 10, she joined the Texas Show Team and toured the globe. But even at this young age, Love had huge ambitions. She admired the talents of other young stars and sought to emulate their success. One of her favorite TV shows particularly motivated her to follow her dreams. Love often recounts, "I would watch 'Punky Brewster' and say to myself 'I can do that! Why am I not Punky Brewster?" Confident that she had what it took to be a star, Love set off to conquer Hollywood.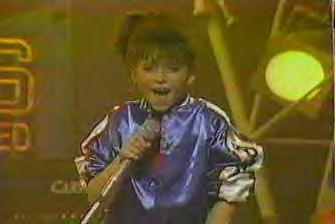 In 1989, Pat Hewitt, now divorced, moved her family to California to help her daughter persue her goals. It didn't take long for Love to find success. She was soon cast on the hit children's show "Kids Incorporated" which showcased her talents in acting,singing, and dancing. More opportunities would quickly follow including commercials for Mattel and LA Gear, a Barbie workout video, and a role in the video release "Munchie".
In her early teens, Love's push towards stardom seemed unstoppable. In 1991 she released her first album in Japan titled "Love Songs." A year later, Love landed a small role in "Sister Act 2", and a starring role in the made for TV movie "Little Miss Millions." Soon, offers for roles in major network TV series would come along. But it is here that Love encountered major road block in her path to success. Between 1992 and 1995, Love starred in three short-lived television series, "Shaky Ground", "Byrds of Paradise", and "Mckenna" each canceled after one season. Love dreaded her career was cursed, crowning herself the "Queen of Canceled TV Shows."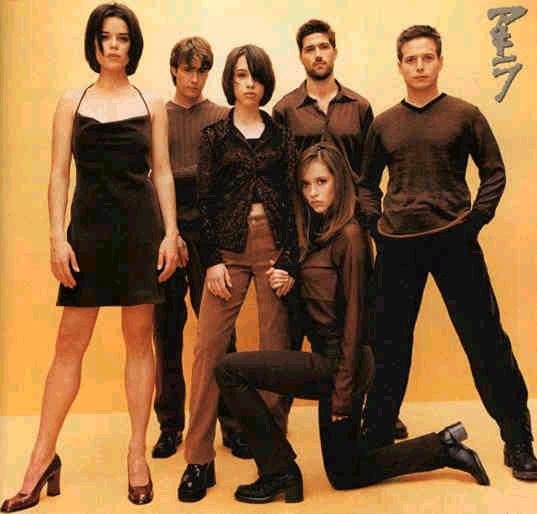 (Love and the cast of Party of Five)
However, in 1995 her luck would change for the better. She was cast in a supporting role on the FOX series "Party of Five" a show which, ironically, was nearly canceled after one season as well. But with fan support, the series was going strong, and Love was cast in the second season as Sarah, Bailey's (Scott Wolf) new love interest. Love's role was intended to be temporary, but her popularity with fans made her a permanent addition to the cast. With this incredible turn of fate, Love had finally arrived. Her career status sky rocketed. Featured on magazine covers, adds, and talk shows, Jennifer Love Hewitt was fast becoming a household name.
With her career on the up swing, Love would again have the chance to star in feature films. This time, however, her opportunities would not be limited to small roles or straight to video releases. In 1997, Love was given top billing alongside fellow triple-name starlet Sarah Michelle Gellar in the thriller "I Know What You Did Last Summer." The movie was a huge success spawning the sequel "I Still Know What You Did Last Summer" the following year. That same year, Love starred in the hit teen comedy "Can't Hardly Wait."
Possibly the high point of Love's career thus far came in 1999 when she left the "Party of Five" cast and was given her own spin-off. "Time of Your Life" followed Love's character Sarah as she went to New York to find her father. That same year, Love would produce and star in the television movie based on the live of one of her favorite actresses, Audrey Hepburn.

Though her series on Fox ended after one season, Love's career continues to progress steadily. She has several movie projects in production, working with renowned actors such as Sigourney Weaver, Alec Baldwin, and Anthony Hopkins. There is even talk of Love reviving her singing career and working on another album.

Regardless of how her career turns out for the future, Jennifer Love Hewitt has already accomplished more that most people can ever dream possible. And at age 21, it is pretty certain that she still has a long career ahead of her. Love's story is an inspiration for all that have ever had dreams of success. She proves that with hard work, determination, and clear goals, success can be achieved. As Love often says, "Follow your heart" and good things will come your way.



At a Glance

Date of Birth: February 21,1979
Place of Birth: Waco, TX
Height: 5'2"
Hair: Brown
Eyes: Brown
Astrological Sign: Pisces